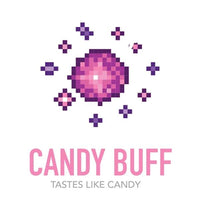 Black Market Labs' gaming supplement, GAME, claims to enhance mental sharpness, reaction time, and memory in gamers. It is marketed and claims to provide a high-powered, level-headed energy boost to help users stay alert, calm, and collected during gaming sessions. The supplement distinguishes itself by incorporating BACOGNIZE, a key ingredient that has been clinically demonstrated to improve cognitive function, particularly in the areas of memory, focus, and attention.
BACOGNIZE is a natural nootropic ingredient derived from Bacopa monnieri, a herb traditionally used in Ayurvedic medicine for cognitive enhancement. It claims to support cognitive function by enhancing neurotransmitter activity, reducing oxidative stress, and promoting neuron communication in the brain.
While the effectiveness of gaming supplements like GAME may vary from person to person, the inclusion of BACOGNIZE suggests a focus on providing gamers with a product that supports their cognitive abilities.
Supplement Facts
Servings Size - 1 scoop (6.8g) / 2 scoops (13.6g)
Servings Per Container - 40 / 20
Amount Per Serving 1 scoop %DV 2 scoops %DV
Calories 15 30
Magnesium (as magnesium glycinate) 20mg 5% 40mg 10%
Mental Sharpness / Reaction Time / Memory:*
L-Tyrosine 500mg 1000mg
Organic Lion's Mane 500mg 1000mg
(Hericium erinaceus) mushroom powder
Alpha GPC 50% 150mg 300mg
Bacognize (Bacopa monnieri) extract (whole herb) 150mg 300mg
Velvet Bean (Mucuna pruriens)(seed) extract 125mg 250mg
Energy / Alertness:*
Taurine 500mg 1000mg
Caffeine Anhydrous 150mg 300mg
Citrus Aurantium (25% Synephrine) extract 60mg 120mg
Calm / Collected:*
L-Glutamine 500mg 1000mg
Gamma-Aminobutyric Acid (GABA) 250mg 500mg
Magnesium Glycinate 12-14% 250mg 500mg
Bioavailability / Absorption:*
L-Citrulline 500mg 1000mg
AstraGin 25mg 50mg
[(Astragalus membranaceus)(root) extract, (Panax notoginseng)(root) extract (std. to min. 1.5% Saponins)]
Niacin 10mg 20mg
Other Ingredients: Dextrose, Malic Acid, Natural & Artificial Flavors, Citric Acid, Sucralose, Silicon Dioxide, Calcium Silicate, Acesulfame Potassium, Trisodium Citrate, FD&C Red #40
*Percent Daily Values are based on a 2000 calorie diet
Daily Value (DV) not established